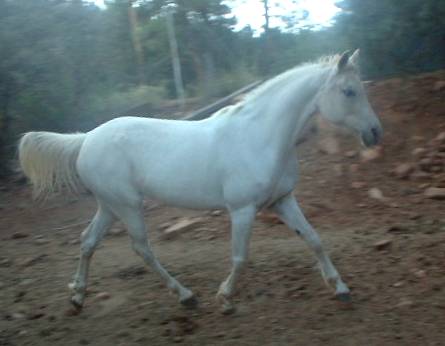 Welcome To
ADL American Heritage Arabians
We are a small breeding farm focusing on Arabian horses of McCoy and Gainey breeding. Our horses are CMK and American Foundation; tracing almost entirely to Stud book volume V or earlier.


Pictured to the right is our 10 year old mare RA Rainfinale. Click on her picture for more information on her.
---Updates---
April 13, 2006
SGA Kalina - Page Updated
She has foaled a lovely filly that will be retained by Lisa Pagano. Congratulations Lisa!
Other Pets - Page Updated
New photos coming soon!
Pictured below is SGA Kalina our 3 year old mare. She is currently in foal to Parada Classic for 2006, click on her photo for more information.